An often overlooked, but extremely important feature in homes is the door and window profile. While many homeowners don't think beyond the traditional profiles of wood and metal, still others aren't fully aware of the extremely durable and versatile option available today – namely uPVC profiles.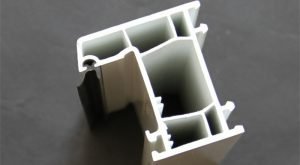 A home is often a dream that has been turned into a reality, and that's why every homeowner tries to accomplish high quality construction that ensures a long lifespan, while keeping maintenance to a minimum. That is precisely why uPVC profiles are a revelation in home building. They come with a host of impressive features, which are explained below.
Water / Humidity Proof
Fonirte uPVC profiles are completely resistant to the strong tropical rains we receive in India and remain leak proof even in the most damp conditions. Saline (salt) water also has no effect on them, like rusting or corrosion. They can also withstand extreme humidity without warping, rotting or breaking down. So whether you live in a coastal town with humid weather throughout the year, or in a hilly region with heavy rainfall, you needn't worry about the durability of these profiles.
Wind Resistant
Fonirte uPVC door and window profiles are the profiles of choice for high-rises and areas that are prone to strong winds and heavy rains. Even years of being battered with strong winds does not weaken the profiles in any way.
Fire Resistant
In case of a fire, uPVC is a self-extinguishing material. The fire retardant used in the mix does not allow fire to spread. All Fonirte uPVC window and door profiles are manufactured to DIN standards to ensure safety and durability.