Fonirte's extensive range of windows and doors meets the requirements of renovation and new construction applications in residential and commercial buildings. Fonirte is renowned for the most innovative, well-engineered designs. Fonirte offers an advanced range of window styles that can be mixed and matched for new buildings and replacement applications. Whether it is a folding door, sliding door or a casement door, a tilt n turn or twinsash window you are looking for: with Fonirte uPVC window systems the possibilities are virtually unlimited.
With a wide range of colours and multiple configurations to choose from, our windows visually enhance both the interiors and the façade of any home. Fonirte offers dual colour window frames in stylish double glazed and energy efficient window systems to compliment your home. The high-quality compound used to create the renowned Fonirte smooth gloss finish ensures that the windows retain their pristine appearance indefinitely.
Outstanding colour fastness and gloss stability
Fonirte offers the most varied range of contemporary styles and designs in white and natural wood finishes and a myriad of shades. Slim frames and higher visibility of the glass surface maximize light and clarity. Low level, concealed, grey coloured gaskets add to the aesthetic quality of white windows while customized production ensures that quality, and your world, is never compromised. The foil used on Fonirte window systems are specially formulated to meet even the most intense UV radiation, ensuring years of colour fastness.
No Delamination or Bubbling
Fonirte processing eliminates delamination through the use of a quality control process and premium adhesive materials. Fonirte's foiled/laminated profiles do not chip, warp or rot!
Sound Insulation
Fonirte uPVC Door & Window systems utilize a multi-chambered profile design with double seal technology that ensures inherent insulation against sound infiltration. Installed with appropriate glazing, sound reductions up to 40 dB (decibels) are possible thus providing excellent levels of soundproofing and assisting effectively in the desire to protect against noise pollution.
Chemical Resistance & Easy Clean
Fonirte quality foils clean easily with most commercially available detergents and non-abrasive cleaning agents. Thanks to its very low surface tension, low-static Fonirte's laminated window systems are dirt repellent. This eliminates any potential loss of surface colour or shine during cleaning.
Tailor-made noise protection system so nothing can disturb your peaceful world Fonirte's Prestige Design is a window system perfectly designed to reduce sound transmission. The dual compression gaskets assure the tightness of the windows and doors.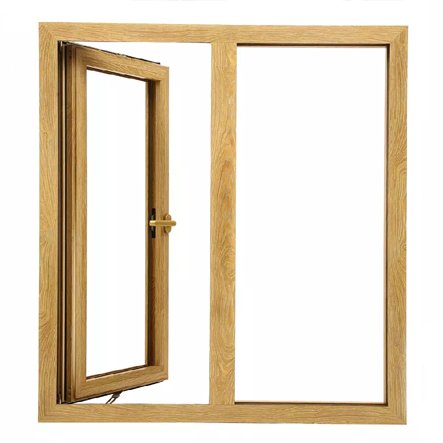 Matchless Benefits of uPVC Doors and Windows