Powder Coating Aluminum Extrusion Profile Manufacturer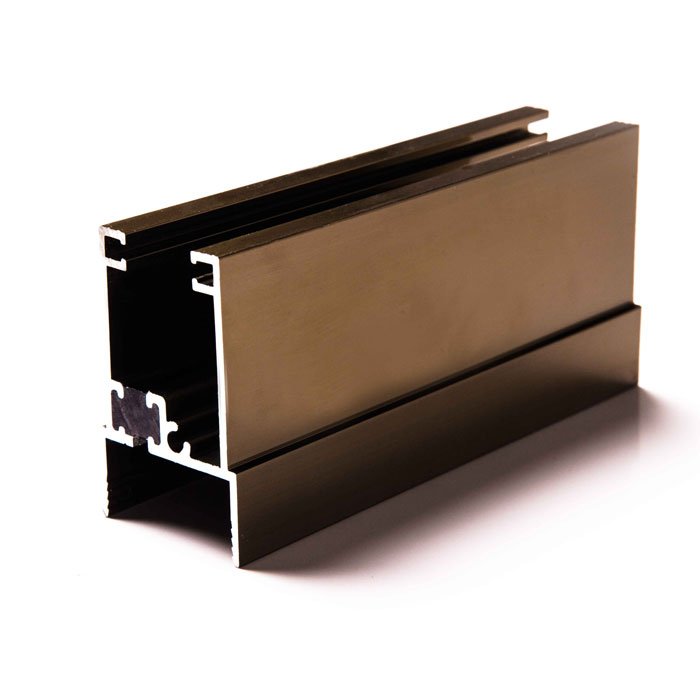 Powder Coating Aluminum Extrusion Profile Manufacturer
Brand:FONIRTE
Aluminum Extrusion Profiles Export to All of the World.
1. Description: Aluminum mill surface profile
2. Alloy temper: 6060/6063-T6/T5;
3. Standard: EN755, ASTMB221, DIN Standard
4. Surface treatment: Mill finishes; Anodized; Powder coated, wooden grain, polished, brushed.
5. Application: Construction; Window; Door; Decoration; Architecture and etc.
6. Advantage:
1) Pure 99.7% aluminum materials without any scrap used
2) OEM welcome, we can design and cut die to meet customer's special demand
3) Wonderful surface treatment, we can meet customers required on surface
4) Strictly quality control process assured higher quality.
5) Packing safety and convenient.
Warranty
1.GB5237-2008 equal to EN12020-1.2(2001);
2.GB6892-2006 equal to DIN 1725
3.Within 15 years without color changing, all life without surface peeling off;
4.All life without deformation without outer force
Product Name

Aluminium profile/extrusion

Material

6000 series

Brand

FONIRTE

Surface Treatment

Mill finish, Anodizing, Powder coating, Electrophoresis, Wooden finish, Matte , Polish.

Color

Silver,Champagne,Bronze,Golden,Black,Sand coating,Anodized acid and Alkali or customized color available

Place of Product

Guangdong Province,China

Application

Windows and doors, Curtain walls, Glass wall, Furniture, Ceiling, Kitchen, LED strip, Transportation rail, Vehicles, Motor
housing, Machine, Tent, Solar, Industrial profile, Decoratino profile, etc.

Modes of packing

Kraft paper, EPE, Shrink film, Composite paper

Thickness

General profiles thickness: 0.8 – 5.0 mm;
Anodized protection thickness: 8 – 25 um;
Powder coating color thickness: 40 – 120 um.

Delivery Time

15-30 days if the mould is ready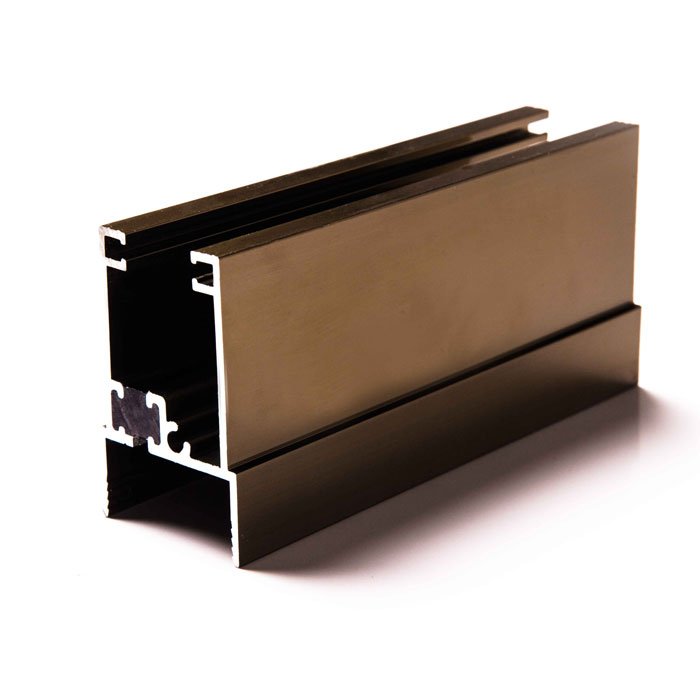 17 years focus on Aluminum Extrusion and metal processing manufacturing.
As the leading and professional extruded aluminium profile manufacturer in North of China, Aluchn Brand windows & doors and fence series, with perfect our service, we provide the products with good quality at the reasonable price…
Looking forward into the future, with an enterprise spirit to forge ahead and scale new heights as well as company philosophy of people oriented, mutual respect, trust and responsibility, to provide better products and thoughtful service to customers and society.
Extruded Aluminium Profile
Aluminum extrusion Material:We strives to produce and manufacturing quality 6000 series extruded aluminum products with AA6063, AA6005, AA6061, AA6082 T5/T6 etc
Aluminum extrusion Surface Treatment: Mill Finish, Powder coating, Anodized, Electrophoresis, Sand- blasting,PVDF coating,Wood grain
Colour: Upon your need
Standard: BSI/TS16949, GJB9001B:2009, DNV/ISO9001:200, BSI/ISO9001:2008, GB/T23331:2012, ISO50001:2011, ISO9001:2008, ISO14001:2004, OHSAS18001:2007, CNCA-LC-0103:2014, CQC3116:2009
Application: Window and door, curtain wall, partition, wardrobe, handrail, solar panel, fencing and so on
Window and Door System:
Material: 6063T4, 6063T5, 6063T6, 6061T4, 6061T5, 6061T6 etc.
Surface Treatment: Anodized, Electrophoretic, Powder Coated, PVDF, Wood Finished.
Glass: Thickness 5mm, 6mm, 8mm +0.38/0.76/1.52mm+5mm/6mm.
Material:Plate Glass, Tempered/Enforced Glass, Low-E Glas
Surface Treatment:Laminated, Insulation, Sigle
Hardware system: Our standard hardware are in good quality, Chinese Brand or German Brand(ROTO, AUBI, GU). Customers' stipulated brand is available.
Seal system: ernary ethylenepropylene rubber sealing strip, black color, good quality.
Drawing: Our R&D team can make the windows and doors according to the Clients Demand or Drawing..
Fence and Gate System:
Fence Materials: 6063 Aluminum pipe for industry or Aluminum Profile, Wrought Iron, Q235, Q215 galvanized steel pipe or steel profile.
Fence Powder: International brand AkzoNobel / Axalta huajia powder, friendly and no pollution, The color can be customized by your request.
Fence Panel Type: Flat Top, Loop Top, Picket Fence, Loop & Spear Fence, Rod Top Fence, Curved Fence
Fence Application: Home, Pool, Garden, Road, School.
1) Aluminium Extrusion Profile
2) Thermal Break Window / Door Profile
3) Surface Treatment: Based on customers' requirement (i. e. Bright DIP, Anodizing, Powder Coating)
4) OEM items are based on customer request, customers' designs are welcome
5) Product export to Europe, South America, Middle East, Africa, Asia, Russia , Ukraine
1. Material Aluminium alloy; 6063, 6061, 6082, 6005, T5, T6,
2. Section Shapes I, U, T, C, Z, L, H, square, round, flat, hollow, t-slot and other complicated shapes by custom design.
3. Surface treating Mill/Anodized(oxidation)/Sand blast/Powder coating/Electrophoresis/Wood grain
4. Application 1) – for Window and door frames
3) – for Building curtain glass walls
4) – for Solar panel frames, Solar mounting / roofing brackets
5) – for Industry assembly lines equipment.
6) – for Heatsinks
7) – for LED lighting
8)- other by custom design size and dimension
5. Production lines 1) 5 melting and casting production lines
2) 25 extruding production lines(from 500tons to 3000tons and meet different customer's demands)
3) 6 anodizing and electrophresis production lines
4) 2 powder coating production lines
5) 4 wooden grain production lines
6) 2 heat insulation broken bridge production lines
7) 2 wiredrawing and polishing production lines
6. Characteristic Services 1). OEM Service.
2). Design according to the customers' requirements.
3). More years' professional experience in research, manufacturing
4). Our modern deep processing center can provide machining such as Cutting, punching, drilling, etc.
7. Quality Control We operate the most strict quality control system, the detection is from the material, production process,
To final product, and ensure the product quality and traceability.
8. Process Die design→Die making→Smelting&alloying→QC→Extruding→Cutting→Heat Treatment→
QC→Surface treatment→QC→Welding→Packing→QC→Shipping→After Sale Service
9. Standard GB5237-2008 equal to EN12020-1.2(2001)
10. Payment T/T: 30% for deposit, the balance will be paid before or after shipment
11. Packaging Detail: Inside: Packed with plastic film to protect each piece
Outside: Wrap to be bundles by waterproof craft paper or EPE film. Customized request available
Primary Technical Data of aluminum window profile1) Alloy and temper options:
Aluminum Alloy and temper
6061
T5
T6
6063A
T5
T6
6463
T5
T6
6060
T5
T6
6061
T6
6005
T5
T6
5083
2)Chemical composition
| | | | | | | | | | | |
| --- | --- | --- | --- | --- | --- | --- | --- | --- | --- | --- |
| Alloy | Si | Fe | Cu | Mn | Mg | Cr | Zn | Ti | Impurity | Al |
| 6063 | 0.2-0.6 | 0.35 | 0.1 | 0.1 | 0.45-0.9 | 0.1 | 0.1 | 0.1 | 0.15 | Rest |
| 6061 | 0.4-0.8 | 0.7 | 0.15-0.4 | 0.15 | 0.8-1.2 | 0.04-0.35 | 0.25 | 0.15 | 0.15 | Rest |
| 6060 | 0.3-0.6 | 0.1-0.3 | 0.1 | 0.1 | 0.35-0.6 | – | 0.15 | 0.1 | 0.15 | Rest |
| 6005 | 0.6-0.9 | 0.35 | 0.1 | 0.1 | 0.40-0.6 | 0.1 | 0.1 | 0.1 | 0.15 | Rest |
3). Color: Glossy and semi-glossy, matt, available in Silver, champagne, bronze, brass.black, etc.
4) Certificates and standards of YONGLIJIAN aluminum profiles:
| | |
| --- | --- |
| Certificate | ISO9001,ISO14001,SGS,OHSAS 18001,USA STANDARD AAMA 2603,AAMA2604,AAMA2605,UK STANDARD BS6496,JAPANESE STANDARD JISH4100,JISH8600,JISH8602 |
5) Mechanical properties of sections under room temperature
Alloy
Temper
Tensile strength test
Hardness test
Thickness(mm)
Tensile strength RM(N/mm2)
Non-proportional stretching stress Rp0.2(N/mm2)
Stretching rate A50mm(%)
Pattern thickness(m)
HV
HW
6061
T4
All
>=180
>=110
>=16
–
–
–
T6
All
>=265
>=245
>=8
–
–
–
6063
T5
All
>=160
>=110
>=8
>=0.8
>=58
>=8
T6
All
>=205
>=180
>=8
–
–
–
6063A
T5
<=10
>=200
>=160
>=5
>=0.8
>=65
>=10
>10
>=190
>=150
>=5
T6
<=10
>=230
>=190
>=5
–
>10
>=220
>=180
>=4
Application of 6063 T5 Anodized aluminum profiles
1) Architecture
2)Furniture
3)Fence /handrail
4)Decoration supplies
Enquiry For
Powder Coating Aluminum Extrusion Profile Manufacturer
Categories
1. More Than 10 Years Manufacturer Experiences
2. Clients Cover Over 33 Countries
3. Experienced Engineers Offer Best Options
4. Customized design, material, size, color, glass, finish
5. High Quality And Safe Materials
6. Company covers 450,000 square meters
7. With more than 800 employees
8. Annual production capacity of over 100,000 tons
9. Over 5 German technical experts
10. Over 130 Production Lines