Casement PVC Window, Outward Opening Glass Window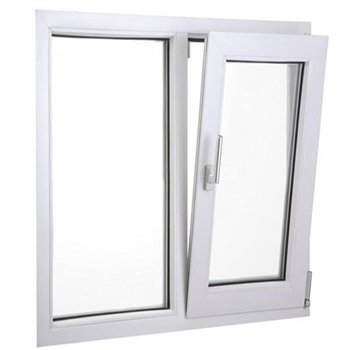 Casement PVC Window, Outward Opening Glass Window
Casement pvc window can adopt single glass, double or triple insulating glass. The glass can be clear/brown/tempered/low-e. Insualting glass can be filled with argon gas.
1、 Resist impacts
Special impact-resisting design is applied, and the section material can bear cold impact test of 1kg hammer dropping freely from one meter height at -10°C.
2、Good waterproof performance
Its water absorption is <0.1%. The doors and windows are designed to have rainproof plates and water drain slots, and can completely isolate the rainwater outside of your room. Its waterproof performance complies with DIDN18055.
3、Good anti-theft
Plastic door and windows are provided with high-quality metal articles. Inside of windows will be fitted with glass strips according to the design so that thieves have no solutions.
4、 Easy maintenance
Plastic sections are not corroded and do not discolor or get yellow. They are not affected by ash, cement or binding agents, so they almost need no maintenance.
5、 Good air tightness
All the joints and gaps of the plastic windows are fitted with ternary sealing strips, and unit length of gaps can vent below 4m³mmhm. In the house equipped with cold and heating facilities, the plastic window can be fully jtilized as air-conditioners, and can save energy.
Feature
-Good watertightness performance
-Good noise insulation
-Security
-Strength and durability
-Improved airflow that you can regulate according to your needs
-Smooth, quiet sliding motion for ease of opening and closing
-Easy to clean and maintain
-Window glazing for improved energy efficiency and insulation
Enquiry For
Casement PVC Window, Outward Opening Glass Window
Categories
1. More Than 10 Years Manufacturer Experiences
2. Clients Cover Over 33 Countries
3. Experienced Engineers Offer Best Options
4. Customized design, material, size, color, glass, finish
5. High Quality And Safe Materials
6. Company covers 450,000 square meters
7. With more than 800 employees
8. Annual production capacity of over 100,000 tons
9. Over 5 German technical experts
10. Over 130 Production Lines