PVC sliding windows in China factory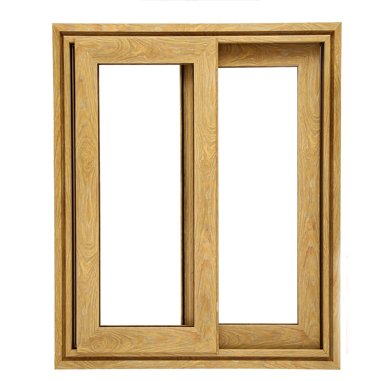 PVC sliding windows in China factory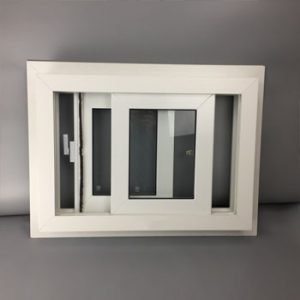 PVC  sliding  windows, commonly referred to as vinyl windows. An 'unplasticised' form of PVC, these sturdy window frames have been popular in Europe and America for many years owing to their durability and low maintenance. PVC sliding  windows can withstand extremes of heat, cold, wind, rain and snow without corroding, peeling, chipping or flaking.Considered an energy efficient choice, uPVC windows have similar thermal properties to timber. PVC limits the transfer of heat and cold through the frame and as a result can reduce reliance on heaters and air conditioners.
  Pvc sliding Windows Details
| | |
| --- | --- |
| Brand | FONIRTE |
| Customized | 100% customized |
| Desgin | CAD/3D design |
| Service | One-stop shopping |
| History | 15years factory experiences |
| Quality | Quality control system |
| Shipping | Container loading inspection |
| Insurance | Shipping insurance |
1、The material of our products can bear over 90 mins in the fire,and without fire source,our profiles will die out immediately,so we can provide you a safe environment
2、When PVC used as window and door,the well designed structure can reduce most of noise,our products have been proved the sound insulation is less than 30db,and we can provide you a quiet environment
3、It has been proved the PVC Profile's resistance of hot and cold is better than steel or aluminum . Because of reasonable product structure and creative chamber design,there are less heat lost from inside,and more energy saved,so we can provide you a comfortable environment
4、With the right combination of ingredients like American DuPont titanium dioxide and Swiss CIBA UV convert , our profiles have good resistance against warp ,extension ,corrosion .
5、Through the strict control of manufacture , we can make sure the color of coating or film is even , and the surface is smooth . We have our own R&D team to satisfy all your needs .
1. The main profile has three cavities and four cavities, and the frame and fan have independent drainage cavities;
2. The selection of frame fans is more flexible, which can meet the needs of different customers;
3. The maximum glass spacing is 30mm, and single and double insulating glass can be installed;
4. Strong compatibility of connecting material, can install aluminum fastener, push and pull yarn fan;
5. Adopt high watertight technology and obtain national patent.
We understand it's quite important that production process and quality control system for UPVC/PVC sliding Window & Door. There is much more strict requirements on the raw material selecting, fabricating standard and quality controlling when we make UPVC window & door production
Enquiry For
PVC sliding windows in China factory
Categories
1. More Than 10 Years Manufacturer Experiences
2. Clients Cover Over 33 Countries
3. Experienced Engineers Offer Best Options
4. Customized design, material, size, color, glass, finish
5. High Quality And Safe Materials
6. Company covers 450,000 square meters
7. With more than 800 employees
8. Annual production capacity of over 100,000 tons
9. Over 5 German technical experts
10. Over 130 Production Lines