Modern window materials & new technologies
Historically, windows were made using timber frames. Steel windows came into use in the early part of the 20th century, followed by aluminium in the post-war period. But as good conductors of heat, metal windows easily let heat escape from a home. uPVC windows were introduced in the 1980s as a more energy efficient type of window, and remain the most popular window material to this day.
The modern uPVC window has been in development now for over 40 years. During this time, a great deal of effort has gone into creating something that not only looks fantastic, but also performs to the highest security, performance and environmental standards now.
Advances in manufacturing technology means that modern windows offer better performance than ever before. Whichever material you choose, your new windows are likely to beat your current windows for security, strength, energy efficiency and lifespan.
Timber windows
Offers the lowest thermal conductivity. Classic looks, but is most expensive.
Timber is the highest performing material in terms of energy efficiency, as it is a natural insulator that absorbs and retains heat. Timber windows are seen to be most attractive, but natural materials such as wood require more looking after to keep them at their best.
Timber frames can be made from both softwood and hardwood. Softwood is faster growing and more plentiful, so it's cheaper. Hardwood grows slower and is more durable, so tends to be more expensive. Modern timber frames are engineered to be stronger, meaning they will not warp or bow, and can also be treated to resist rot and fungus.
The added beauty of timber is that it can have a stained or painted finish, and it is the only material that can be repainted a different color at a later date, so personalizing the look of your home becomes even easier.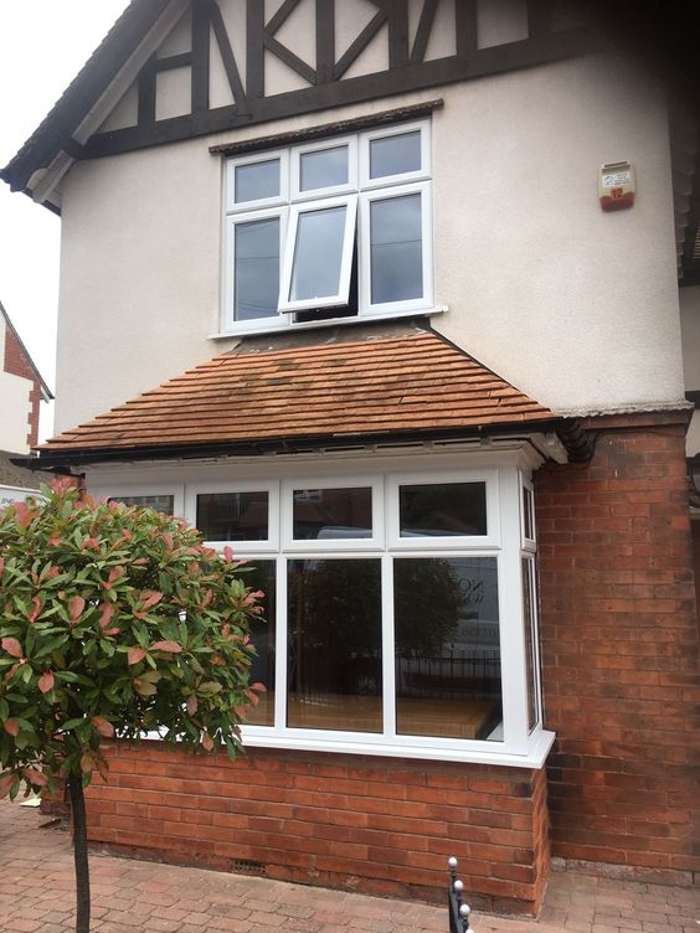 uPVC windows
Long lasting and low maintenance, offering high performance at affordable prices.
uPVC is often touted as a miracle material for windows that ticks all the boxes for any project. The truth is that uPVC is a good all-round material that makes smooth and stylish frames that will never rot, flake or rust. uPVC windows are still among the most energy efficient available, and – with excellent double glazing – can achieve up to an A+12 Windows Energy Rating.
uPVC is a popular choice for windows as it offers fantastic value for money, although for some it may lack the unique charm of other materials. However, it is now possible to buy uPVC windows designed to emulate traditional timber frames, to such an extent that it can be difficult to tell them apart.
It used to be that you could have any window, as long as it was white. Now uPVC frames are available in a range of colors, guaranteed to last a lifetime with extensive guarantees against frame discoloration. Many windows also now contain lead-free uPVC, which is an important environmental and health factor.
Aluminium windows
Slim frames let the most light in. Stylish exterior is ideal for modern properties.
Aluminium windows are used in structural glazing and other commercial construction projects due to its strength. In domestic properties, this allows for a much thinner window frame and a larger glass surface area, letting more light into the room.
As a metal, aluminium is a natural heat conductor, letting heat pass through easily. Aluminium windows feature a thermal barrier in the frames, which reduces heat loss through the frames. In the last 10 years, thermal barrier technology has improved massively, and aluminium windows can now achieve almost the same high energy ratings as uPVC windows.
Aluminium windows are also extremely weatherproof and low maintenance. Unlike other metals, aluminium does not corrode, so window frames will not rot, flake or rust. It used to be that you could have aluminium windows in any colour as long as it was silver, but not anymore! A powdered coated finish allows a wide range of colours to be chosen for the frame – including non-metallic colours.
Composite windows
'Super windows' that offer the benefits of many window materials combined.
Composite windows combine the benefits of different materials, to offer the best strength, security, energy efficiency, aesthetics and lifespan.
One popular option combines the craftsmanship and detailing of timber windows with the benefits of the uPVC material. Another option is aluminium-clad timber, for a low maintenance and weatherproof window that offers all the charm of a classic wooden window from the inside.
Which material should I choose for my new windows?
Deciding on the best window material for your property can be a challenge. The good news is that window engineering has advanced considerably in the last 15, 25 or even 50 years since your last windows were installed – meaning that you will definitely notice the benefits of upgrading your windows, no matter which frames you choose.
With improvements in window design, traditional differences between materials are slowly disappearing. You can now get uPVC windows that are virtually indistinguishable from their timber counterparts, as well as stylish aluminium frames that look exactly like uPVC windows, only slimmer.
That being said, some materials still suit some properties better than others:
Traditional houses
Houses built before the 20th century would have originally had wooden windows, and still suit these today. Countryside cottages, 1930s semis and Victorian terraces are examples of period properties where timber windows are perfectly suited. With sliding sashes or period detailing, modern uPVC windows can sometimes replicate these styles.
Why not try timber casement windows with Georgian bars or sliding sash windows?
Suburban housing
Properties in housing developments built from the 1960s onwards tend to have white uPVC windows. Replacement uPVC windows are a great choice to retain this timeless look, and they can be customized with a variety of frame colors to add a unique touch. If you're looking to maximize light in your home, such as in a basement flat, aluminium windows are a sleek alternative.
Why not try uPVC casement windows with two color frames, or slimline aluminium windows?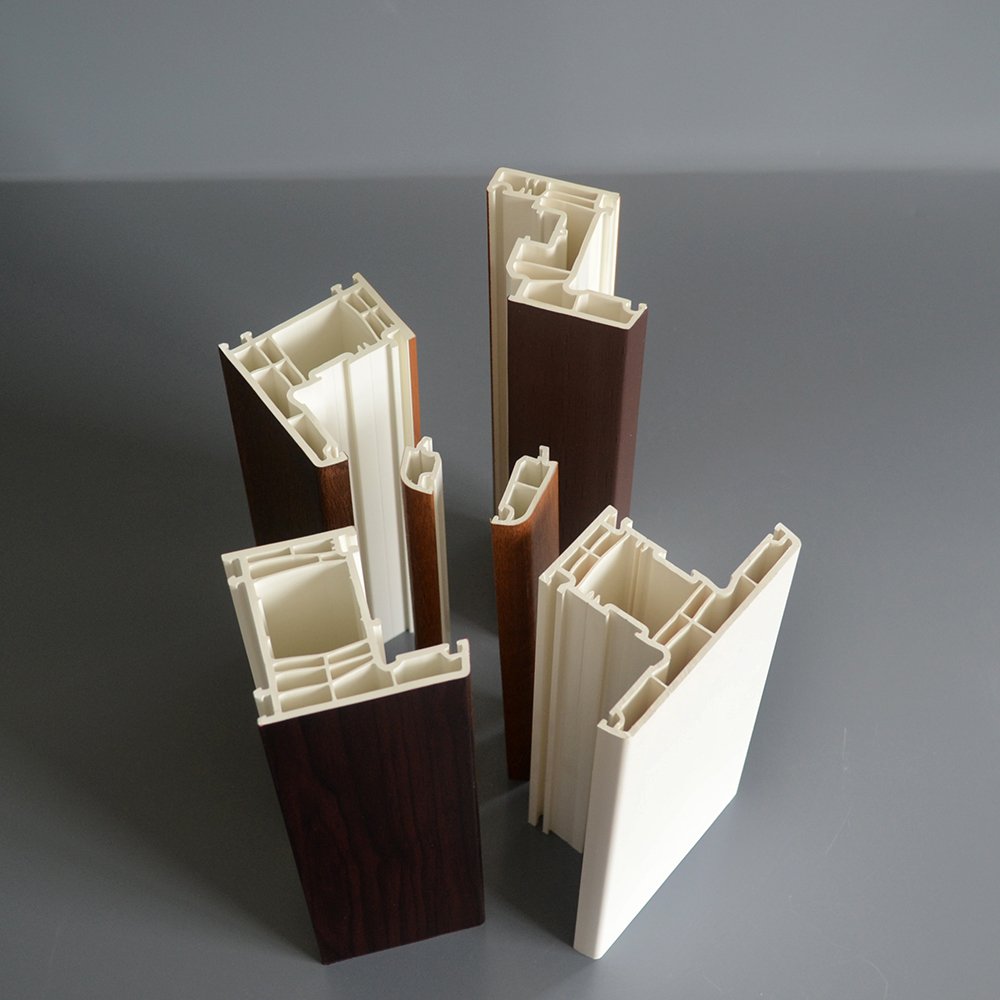 Modern architectural
For that stylish 'Grand Designs' look, there's no better choice than aluminium. Used in structural glazing, aluminium is a strong material that can hold larger glass units – letting in large amounts of light. Aluminium frames are almost 'flush', meaning they sit flatter than uPVC frames and have neater lines – ideal for angular designs.
Why not try aluminium casement windows?
Of course, these are only suggestions and you can choose almost any type of window for your home. If you need more assistance, ask your advisor for more suggestions tailored to your property.