As fabricators, you are expected to guide your potential customers about the right product for them. After a thorough assessment of their space, their taste and their requirements, you become their guide in choosing the right uPVC windows and doors.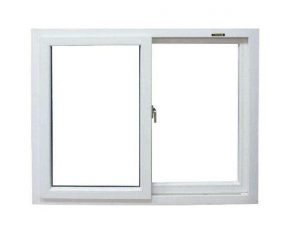 When it comes to windows and doors, a lot of customers prefer to opt for conventional designs and frames—probably due to lack of awareness about the different types of windows and doors and their benefits and features. That is where you step in to help them figure out the best option for them.
A very functional yet aesthetic uPVC window and doors system is the Sliding series. Sliding windows and doors are known for their simplicity and modern look and feel and Fonirte brings you a range of uPVC profiles in the sliding series that are sure to help you win customers.
uPVC Sliding Doors: Sliding doors consists of huge panes of glass that provide expansive views of the outside while letting in ample of sunlight. These uPVC door profiles are easy to use and maintain and would be a great choice for your customers who are looking to seamlessly blend the indoors and outdoors.
uPVC Slide and Fold Doors: The slide and fold uPVC door profiles work like magic when you wish to blur the line between indoors and outdoors. They are also a great option for your clients who wish to save space. Fonirte uPVC door profiles for slide and fold doors have been designed to slide and fold with ease while needing minimal maintenance.
uPVC Sliding Windows: Sliding windows work very well with most interiors and are a great choice if space is a constraint for your customer. The uPVC window profiles provide unobstructed view of the outdoors while being wind, water and noise-resistant. The uPVC sliding windows come with the option of a mesh that lets in cool breeze while keeping mosquitoes at bay.
Fonirte uPVC profiles for sliding windows and doors are manufactured using world-class German machinery and are designed to perform.
The wall thickness of Fonirte sliding uPVC profiles ranges from 2.2 to 2.8 mm which is uncommon in the market. This thickness ensures a longer lifespan when compared to similar products by other brands.
These durable uPVC profiles for windows and doors require minimal maintenance and do not rot, wrap or corrode and stay as beautiful as new for decades.
Fonirte gives you a wide range of profiles to choose from along with customization options in terms of dimensions, frames, laminates, hardware and more so that your customers get everything that they need. Become their preferred fabricator by offering uPVC windows and doors of the Fonirte Sliding Series.