UPVC Windows for different needs
Finding the perfect UPVC windows for your home isn't as easy as it seems. There are so many different options available today that it can be pretty overwhelming to try to pick out the right one for your needs. UPVC windows can be square, rectangular, octagonal and even triangular and that's just the shape. Some windows open to the side, and some slide up. Each of these diverse types of UPVC windows offer something special to a home, and only a homeowner that understands their options can make an informed decision to choose the right windows.
Choosing Windows Based on Utility
Tilt N turn windows are the better option from a utility and maintenance standpoint. They are more versatile and easier to clean. You can get to each sash easily and clean both the outside and inside of the window comfortably from inside your home. You can also tilt the windows to allow a breeze in more effectively than you can with casement windows.
Specialty Windows
TwinSash windows are the best windows to install if you are staying in the middle of the city or on higher altitudes as these are thermal and noise resistant windows. These UPVC windows also come in 6 wooden lamination shades to complement your interiors.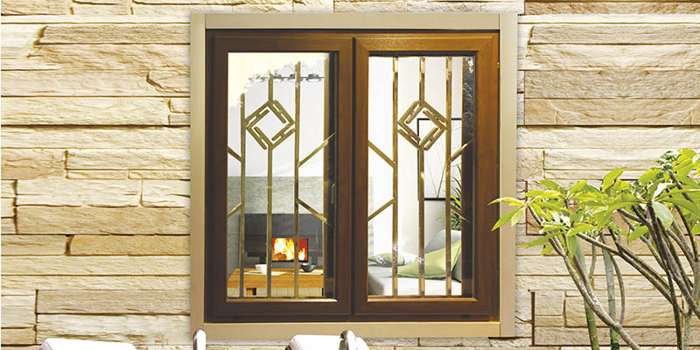 Bay or Bow Windows
When you want a UPVC window that projects out of your home to add a bit of additional floor space you want either bay or bow windows. Each of these windows comes out of the exterior wall and creates a small shelf in the home. The larger the window is the larger the shelf is.
These UPVC windows serve as a nice architectural accent. Bay windows are usually a better fit for modern homes and bow windows better for older Victorian style homes. Bay windows rely on flat windows set into an angled frame that's built out of the house. In fact a professional can construct a custom bay window using standard double or single hung windows in a row. Bow windows on the other hand rely on custom curved windows that come together to create a circular outcropping in the home.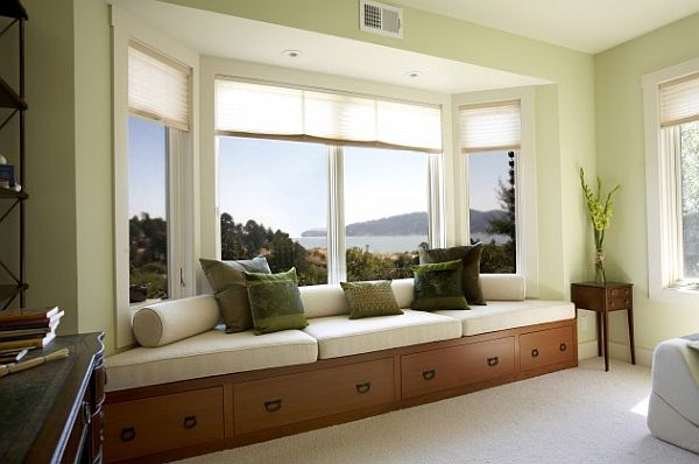 Both bay and bow windows are nice accents on a home, but it's important to consider the cost of the window before making a decision. Consider that bay windows are much more affordable than bow windows. In fact, bow windows are 2.5 times the price of a similar sized bay window in most instances.
Bay windows also provide more shelf space within the home than bow windows do and many people even create a window seat with their bay windows. In the end it really comes down to personal style preference and budget.
Skylight Windows
If you're interested in adding some light in the center of a home with limited options for exterior walls, a skylight is an excellent option. It's essentially a window for your roof and it installs similarly to a roof vent. Some skylights open and close to allow ventilation, but most remain closed and simply serve the main purpose of bringing additional light into a home, but they also provide a nice way to look up at the stars, and can serve as attic ventilation in an attic-renovated bathroom.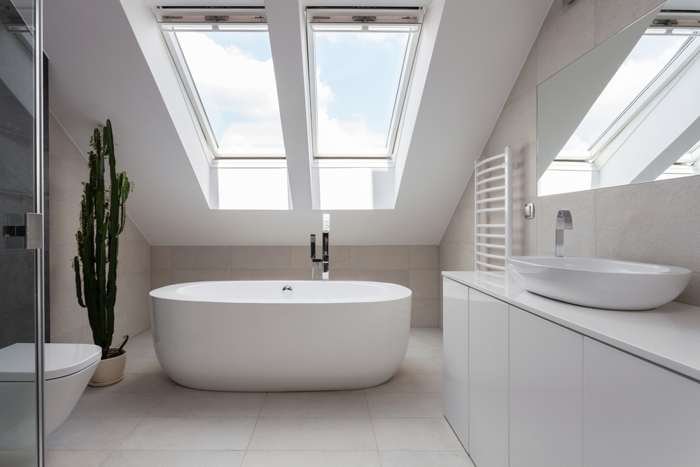 Skylights must be installed by a professional and they are one of the more expensive UPVC window types available, but when you want light from your roof coming in, they are really one of your only options.
Garden Windows
Garden windows are essentially mini bay windows that are meant for plants. They're like little tiny greenhouses that you add to the side of your home making them incredibly accessible. These UPVC windows will hold many different plants, and many will even accommodate shelves so that you can add in several plants per window. Since plants need sunlight to grow, it's only natural to create a plant growing space in your home out of an advanced window setup like a garden window.
Casement Windows
Both casement windows and awning windows are built with a hinge in their construction. Instead of sliding open like double or single hung windows, they swing out to the side or up to open. This allows the window to be constructed of solid glass and offers a less obstructed view overall.
Casement windows are known for being particularly effective at ventilating a space, and awning windows are ideal for climates with a lot of rain, thanks to the way the window creates a water-resistant awning when opened up.
If you've ever operated a sliding glass door you should be able to visualize a sliding window quite well. You have two sections that are usually made from single windows and one of the sections slides horizontally over top of the other to open or close. This means that only half the space of a sliding window can be utilized for ventilation purposes. UPVC sliding windows are typically used in homes with short walls because they don't take up as much vertical space.
They can make the walls seem taller while still providing the same amount of ventilation that a double or single hung window would have. They also make it easier to position your furniture in a short home without setting it in front of your windows. These UPVC windows are normally installed near the upper portion of a wall, leaving more space between the floor and the bottom of the window than windows that operate vertically.
Arched Windows
There's something appealing about a home with arched UPVC windows. It's likely the added architectural complexity that the windows add to the home. Arched windows are windows with a rounded top and they can give homes an artistic feel when used properly. Most arched windows aren't designed to open or close and they are installed up above more standard windows that provide the ventilation and escape route if necessary, but this is not the case for all arched windows. There are some that open like casement windows do, to the side like a door. These windows offer excellent ventilation and they still give the appeal that arched windows were designed for.
For more details log on to www.profilepvc.com