Nowadays building energy efficiency requirements rising, result in the current building energy-saving transformation became important national strategy. According to statistics, the annual loss of energy accounted for windows and doors in building energy consumption of 45% -50%.
In this context, the energy-saving policies of UPVC profile is speeding up. The new environmentally friendly and energy saving material has great potential market. At the same time, domestic and international markets competition intensified. How to reduce the energy consumption of doors and windows of the building, to improve the insulation performance is an important opportunity for the enterprises to meet market demands, to improve the technical level, and to enhance the brand influence.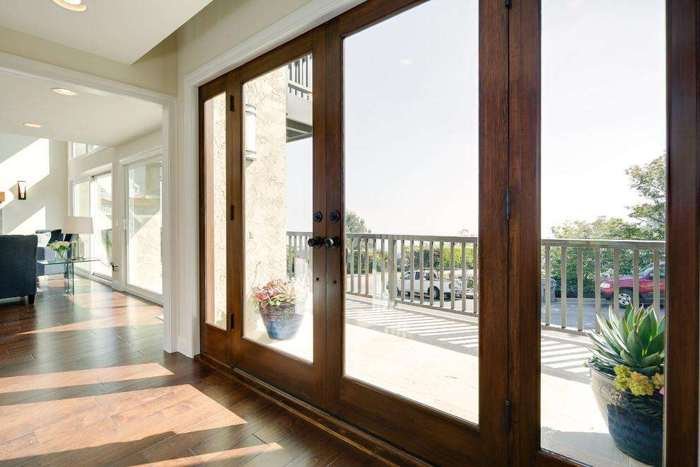 New environmental UPVC profile doors and windows has potential market
Besides heat preservation and energy efficiency, UPVC profile doors and windows have a significant effect in indoor comfort level, air & health quality as well as other aspects. Its insulation performance, air tightness and water quality performance meet and enhance the people's satisfaction with the "home".
The competition between domestic and foreign enterprises has intensified
As a result of the national real estate control policy of some of the impact of China's doors and windows industry development is experiencing some of the pains, such a severe market situation for the development of doors and windows enterprises to determine a new direction. 90% of foreign enterprises choose to log in the Chinese market, they will be foreign advanced doors and windows technology and products into China at the same time, its domestic branch has also been a better development, in general, to improve the overall level of China's construction doors and windows made Important contribution.
While the enterprises bring in the foreign advanced technology, they also actively seek cooperation with domestic enterprises, especially with profiles( PVC profile, UPVC profile), glass and other large enterprises. They jointly set up doors and windows testing, technical laboratories, also get rapid development . At the same time, with the accumulation of materials in the field of processing materials, processing price advantage, in the terminal windows and doors consumer market force, have introduced a representative of the doors and windows system, to promote China's system doors and windows development and scientific and technological progress made unremitting efforts.
In recent years, the doors and windows system occupies an increasingly important position in the whole industry. High-quality doors and windows products and services will bring a better market reputation and good market performance.
No matter foreign brands or domestic brands, those who pay more attention to the market demands, try hard to establish the benchmark of civilian doors and windows system, will become the No. enterprise of China's doors and windows industry, a real world brand!