Nowadays, the architectural fashion says that people fancy big clear wall-sized windows that give them a pure view of the world outside. However, if that is not your liking, there are a wide range of windows that make up the construction of your home. Window enable normal light to surge your rooms in the day time and let in air to keep it fresh. Your windows additionally help characterize the style of your home whether it is conventional or modern. You can modify almost any window style to suit your changing tastes and needs. Here are different kinds of windows amongst which you can select your favourite one. Take a look!
Casement Window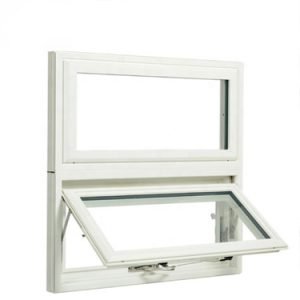 https://profilepvc.en.alibaba.com
These are hinged window that operate by movement of a crank in an operating mechanism. They can be hinged on the left or the right to open outward or inward . These are the most commonly used windows in the homes.
Picture Window
As the name suggests, this is a large stationary window that lets in the maximum amount of light and views of the outdoors. If you are blessed with a house or office with picturesque view, you can go for these full-frame window that will not only add style but also be therapeutic for your mind and mood.
Slider Window
These UPVC sliding window are set on a panel that enables them to slide along a track horizontally. Number of window may vary depending upon the requirement and size of the window. And we can also keep one window fix and other slide. Sliding windows in India are not new, they have been extensively used in high-rise apartments during upgrading for balconies.
Stationary Window
Although, a window is meant to be opened, there is a kind of window that does not open at all, such windows are called the stationary window. Just because they are permanently fixed like a see-through space, they can be customized to any shape and size.
Bay-Bow Window
These kind of window intend to increase the space of your room. These windows typically bulge-out the space and thus the area appears to look bigger and broader. This kind of window is ideal for small spaces.