With the gradual increase of the global customer base, customers are becoming more and more diversified in different types and series of pvc profiles.In order to meet the diversified requirements of customers in different countries or regions for pvc profiles, we are also striving to enrich our pvc profile mold series and types.Recently, we have just opened a new 50mm series of pvc profile molds for casement window.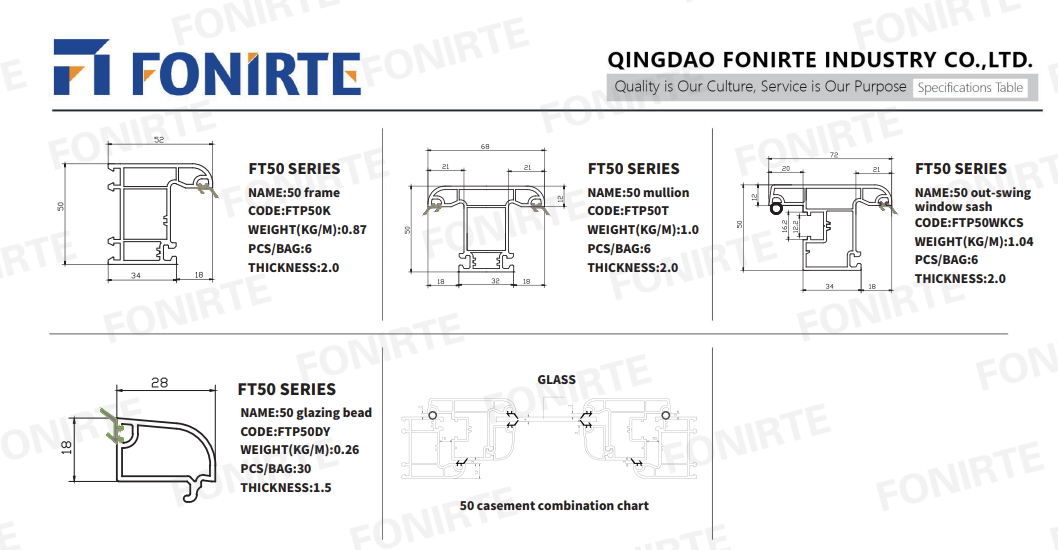 Quality is our culture, sercice is our purpose. We are very glad to provide high quality and best price for your reference.
Please feel free to contact me for more detail anytime if you are interested in our pvc profile.